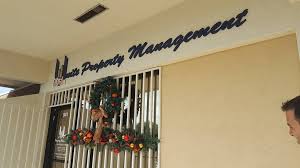 941 SW 122nd Ave, Miami, FL 33184
Direct Contacts
Veronica L. Abdala
Unite Property Management, President
Licensed Community Association Manager (C.A.M.)
Phone: 305.227.2448
Fax: 305.227.2418
E-Mail: veronica@unitepm.org
Raul Abdala
Unite Property Management, Operations Manager
Licensed Community Association Manager (C.A.M.)
Phone: 305.227.2448
Fax: 305.227.2418
E-mail: raul@unitepm.org

Unite Property Management is a leading community association management firm, that manages prestigious community associations in Miami-Dade, Broward County and the Florida Keys.
"We specialize in managing Homeowner Associations, Condominium Associations, Cooperatives, Luxury High-Rises and large Master-Planned Communities."
It is an honor and a privilege to be the Property Management solution for some of the finest communities in South Florida. Unite Property Management maintains a diverse portfolio of properties that continues to expand due to the loyalty we provide our clients. Unite Property Management services an array of properties that include ocean-front condominiums, master-planned communities and even homes to age-restricted retirement communities.
Unite Property Management is a dynamic, full-service Association Management company with a mission to provide a comprehensive bundle of services, which will meet the most challenging of needs for any size community.
Contact us today and we will design a fully integrated Property Management plan that will satisfy your needs and provide you with the "Personal Touch" and the latest technology you are looking for in a Property Management company.